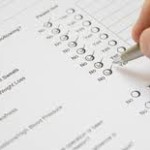 Around 80% of our new patients are word of mouth referrals. We are very proud that so many of our patients recommend their friends, family, colleagues and neighbours to see us.


What Happens on Your First Visit?
On your first visit, we will ask about your problem, your medical history and your general health. We will then carry out a detailed examination of the spine and nervous system – this may include X-Rays.

At the second visit, the cause of your problem will be explained to you in detail and on your agreement, treatment will commence.
If you are experiencing any of the problems below simply click on the one that interests you to go to a page with more information…
Ready to talk to an Expert? We have limited new patient appointments available. Get in Touch TODAY