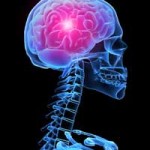 Migraines & Headaches is a problem we see many patients complain about experiencing more than a few times per week. It is surprising that many of them say: 'Oh well, that's just me.' This is often because they have come to accept regular migraines and headaches as part of their normal life – sometimes taking strong pain killers to cover the symptoms.
There are many types of headaches and it is important to find the cause of the problem. Pain killers will only stop the message telling you something is wrong.
It is important that the cause is found and corrected.

To help find the cause of your pain we offer the following:
Full Consulatation with a Doctor of Chiropractic
Through Examination with Neurological, Orthopeadic & Blood Pressure Tests
Spinal Scans
Digital Foot Scans
Postural Analysis
X-Rays (if necessary)
A Detailed Verbal Report of our Findings and a thorough explanation of the X-Rays

After this, you should know more about your body and the problems you are experiencing.
Whether you go ahead with treatment as always is entirely your decision. If the care you require is outside of our scope, we will recommend you to the relevant healthcare professional.

Ready to talk to an Expert? We have limited new patient appointments available. Get in Touch TODAY
---

REFERENCES
Berman, T., DC., Peterson, D., Chiropractic Technique, p. 732; Churchill Livingston, 1993
Maigne, R., M.D. Diagnosis and Treatment of Pain of Vertebral Origin, 346-358; Mosby, 1995.
Martelletti. J., M.D., JNMS. 3(4) 182-187 1995
Nilsson.,N., D.C., M,D., JMPT 20(5) 326-330. 1997
Plaugher. G., D.C., Anrig-Howe. C., D.C., Textbook of Clinical Chiropractic: A Specific Biomechanical Approach, 360-363 Williams and Wilkins. 1993
Vernon. T., D.C., JMPT 18(9); 611-617, 1995