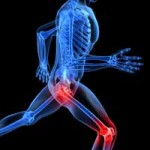 Sports Injuries are frustrating because they can stop you from doing the things you really enjoy. People feel that they lose that competitive edge through no fault of their own. Whatever your sport from tennis to football, golf to cycling and skiing to snowboarding you can bet that the top exponents have used Chiropractors to get themselves back into shape. That goes for professional and weekend players alike.
We have had a number of patients tell us how their tennis serve has improved since being under chiropractic care.
The most frustrating thing about sports injuries is that they often re-occur – this is usually due to the fact that the cause of the problem has not been found and corrected.

To help find the cause of your pain we offer the following:
Full Consulatation with a Doctor of Chiropractic
Through Examination with Neurological, Orthopeadic & Blood Pressure Tests
Spinal Scans
Digital Foot Scans
Postural Analysis
X-Rays (if necessary)
A Detailed Verbal Report of our Findings and a thorough explanation of the X-Rays

After this, you should know more about your body and the problems you are experiencing.
Whether you go ahead with treatment is as always entirely your decision. If the care you require is outside of our scope, we will recommend you to the relevant healthcare professional.

Ready to talk to an Expert? We have limited new patient appointments available. Get in Touch TODAY
---

REFERENCES
Burn, L., A Manual of Medical manipulation, Kluwer Academic Publishers, 1994.
Ezzell-Nelson, M., The 16 Million Dollar Man, John Smoltz Atlanta Braves, Today's Chiropractic, pp. 61-65 May-June 1993.
Faye. L., D.C., Good Bye Back Pain, Tale Weaver Publishing, 1990.
Hochschuler, S., M.D., Texas Back Institute Back in Shape, Houghton Mifflin Company, 1991
Kellet, J., Acute Soft Tissue Injuries: A Review of the Literature, Medicine and Science of Sports and Exercise, Vol. 18, No. 5, p. 489-500, American College of Sports medicine, 1986.
Lauro, J., D.C., Mouch, A., D.C., Athletic Performance Improvement, Journal of Chiropractic Research, January 1991.